Configuring Cisco Call Detail Record (CDR)
CDR Reporting? What is a CDR Report?
CDR (Call Detail Record) – According to the definition given webopedia, in IP Telephony, a call detail record is a data record that contains information related to a telephone call, such as the origination and destination addresses of the call, the time the call started and ended, the duration of the call, the time of day the call was made and any toll charges that were added through the network or charges for operator services, among other details of the call.
Source : – http://www.webopedia.com/TERM/C/call_detail_record.html
How to configure CDR Report?
 Login to Cisco Unified Communication Manager
 Go to System -> Service Parameters –> Select Server as  appropriate CUCM Server & Service as Cisco Call Manager (Active)
 Search the field CDR Enabled Flag Required Field and set it as True & CDR Log Calls with Zero Duration Flag as True
Click on Save
How to access CDR Report?
Login to CUCM CAR Reporting Tool https://x.x.x.x:8443/car/
Go to CDR ->

Export CDR/CMR records

Select From Date (Date since when you want the CDR Report
Select To Date (Date till when you want the CDR Report)
Check Mark CDR Record and Unckeck CMR Record
Export To File
Save the file in your Desktop/Laptop to the location/drive you want to save
How to open the CDR Report?
Ensure that Microsoft Excel is installed in your system.
Open Excel Application -> Go to File -> Open -> Select All Files in Files of Type and Select the downloaded CDR Report and Click on Open
Select Delimited  and Click on Next
Check Mark Tab and Comma and click on Finish and here you go. Now you can see all the fields are popped up.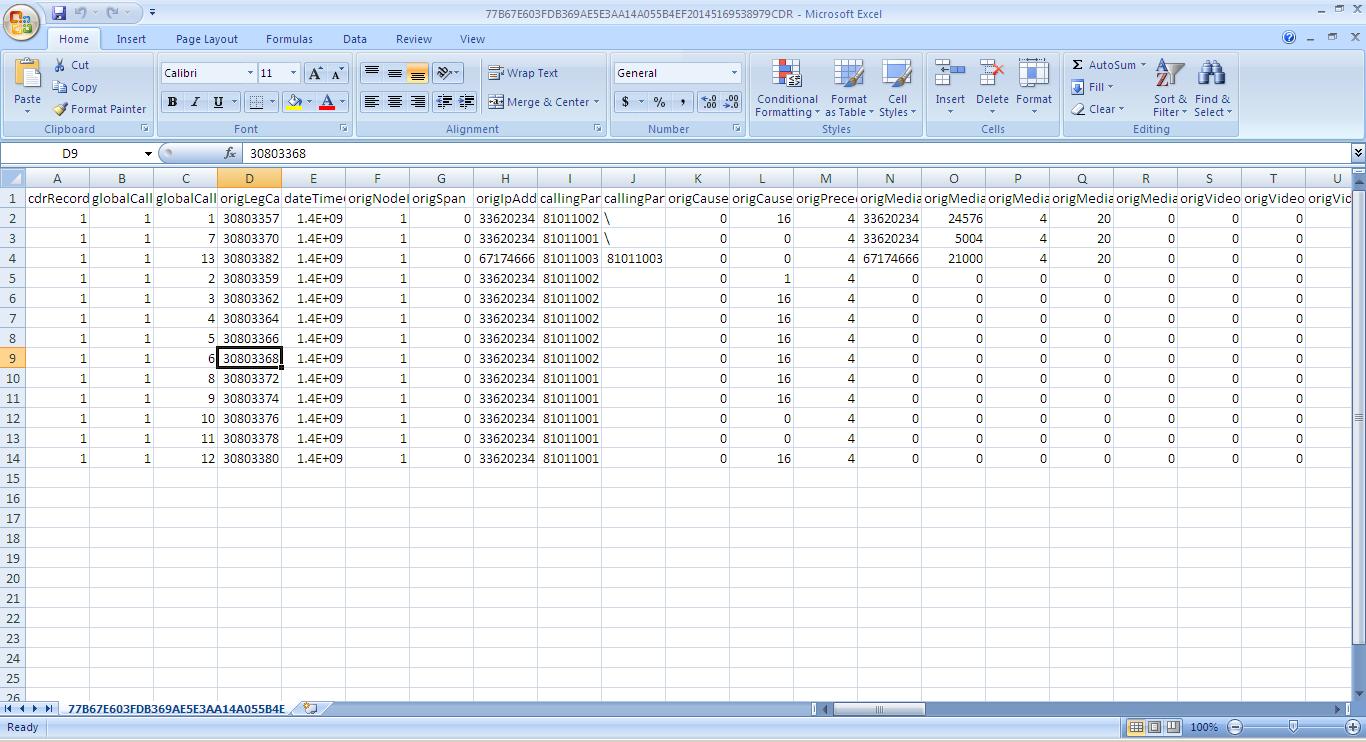 There are many fields in the CDR Report and the utility of these fields are important based on your requirement.
If you want only Calling Party Number, Called Party Number, Duration and Date and Time of Call then you need to ensure that you keep the following
| | | | |
| --- | --- | --- | --- |
| callingPartyNumber | finalCalledPartyNumber | duration | dateTimeOrigination |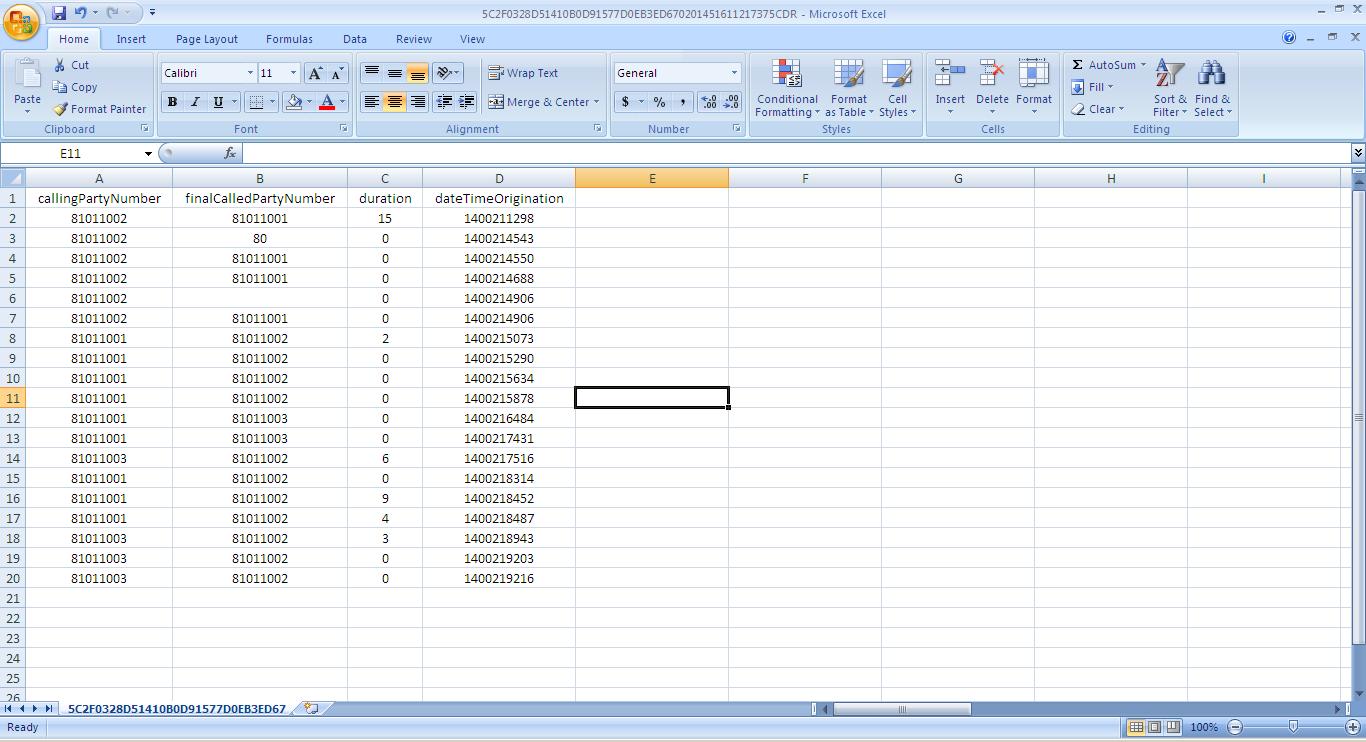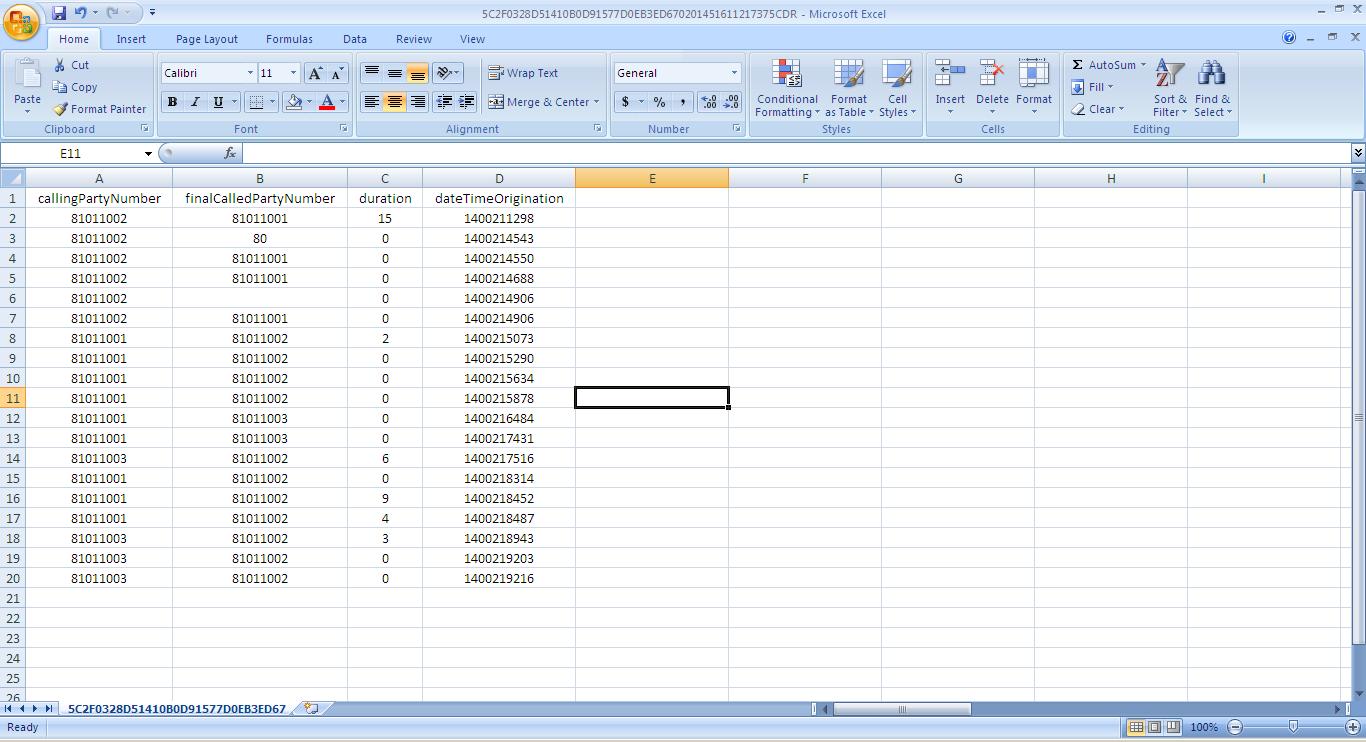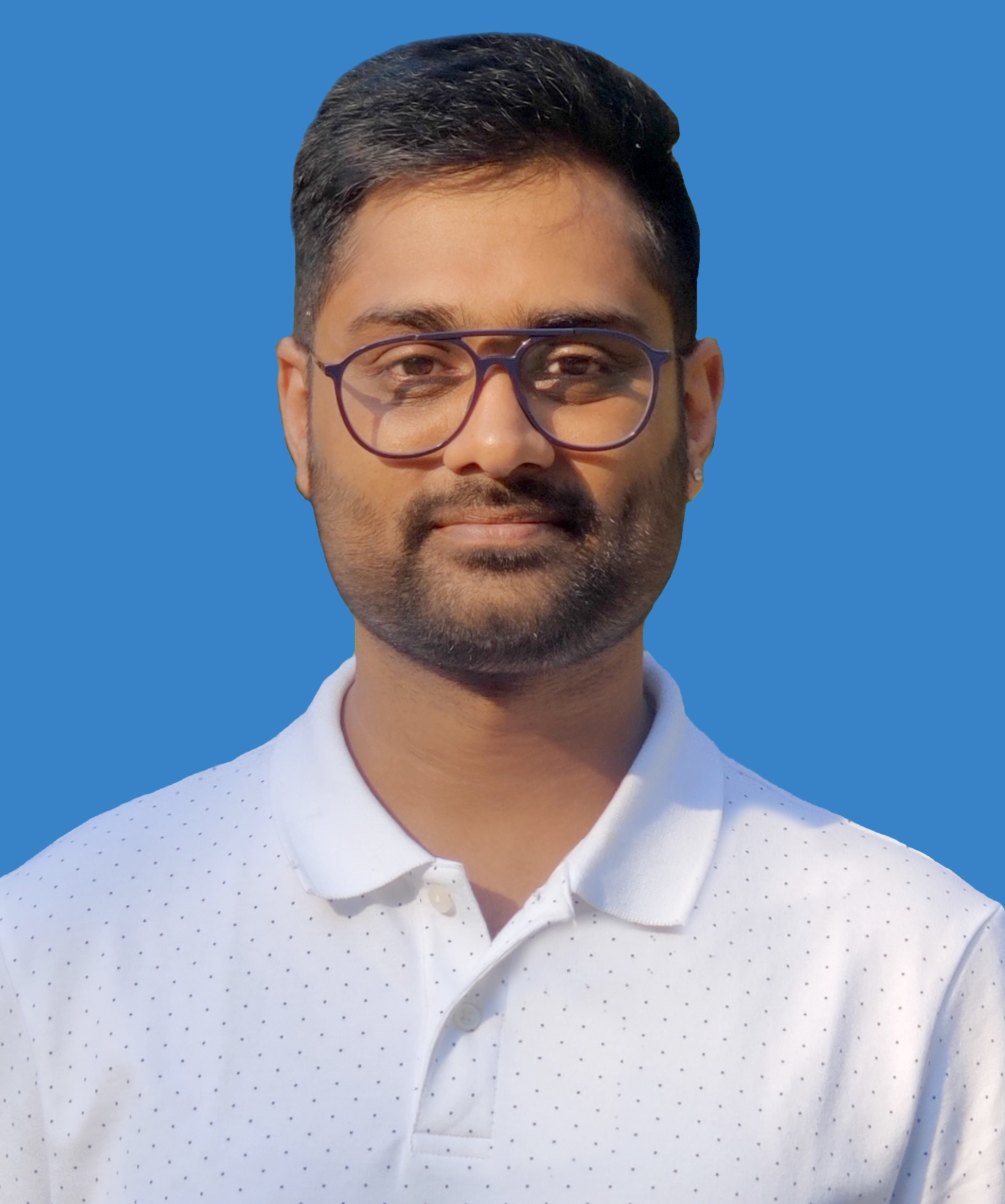 I am working in an IT company and having 10+ years of experience into Cisco IP Telephony and Contact Center. I have worked on products like CUCM, CUC, UCCX, CME/CUE, IM&P, Voice Gateways, VG224, Gatekeepers, Attendant Console, Expressway, Mediasense, Asterisk, Microsoft Teams, Zoom etc. I am not an expert but i keep exploring whenever and wherever i can and share whatever i know. You can visit my LinkedIn profile by clicking on the icon below.
"Everyone you will ever meet knows something you don't." ― Bill Nye