External Contacts in Cisco Jabber Directory
Hello Everyone,
Wishing you a Happy New Year with the hope that you will have many blessings in the year to come. I wish for this year to have lesser disasters, less hate, less accidents and loads of love. Happy New Year and welcome 2016.
Today on the very first day of 2016, I would like to publish an article on "External Contacts in Cisco Jabber Directory". If you are an UC engineer, you are likely to know that Jabber integrates with LDAP to query for and resolve contact information. In basic deployment scenario it's enough to integrate it with AD and get the staff contacts into Jabber directory. However, you can achieve more. Imagine that you can find any client using the Jabber search field? Don't you want Jabber to show the name of the client who's calling you along with his city, contract number and other info from CRM software?
There are a lot of reasons you may want Jabber to contain contacts which are not stored in AD. Another good example is a holding company with several independent subsidiaries – their networks are not integrated but people want to be able to find any person regardless of the company he is working at.
With 3rd party solution from Cisco technology partners you can integrate Jabber's directory with several heterogeneous sources. Take a look at Aurus company, here is how their "PhoneUP Directory" solution solves the task: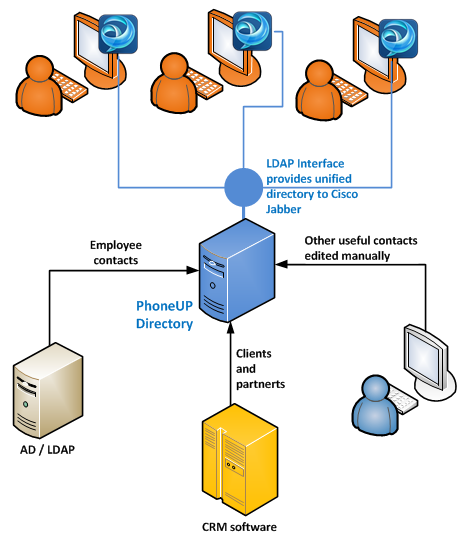 The "Directory" supports several directories and you set up the structure of each one (for example, the "Employees" directory stores first name, last name, title, phone numbers and the "Clients" attributes are company name, city and phone numbers);
Each directory may be integrated with corresponding enterprise data source ("Employees" – with HR software, "Clients" – with CRM) and you also set up the synchronization schedule;
So the PhoneUP software imports all the contacts to a centralized, always up-to-date enterprise phone book.
The last step is to configure the Jabber to use the LDAP interface, provided by PhoneUP, as a search base for all your Jabber instances.
That's it. You can now use your Cisco Jabber to search clients, partners and any other external contacts. And enjoy the caller ID – map the LDAP fields to the directory ones to define which info to show on the incoming call.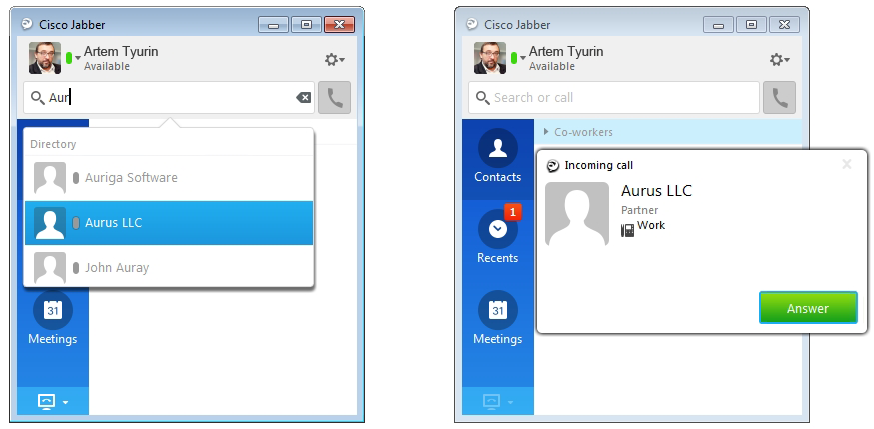 So, for those who face similar challenges – meet Aurus, the Cisco Solution partner and their PhoneUP Directory for CUCM.
Cheers!!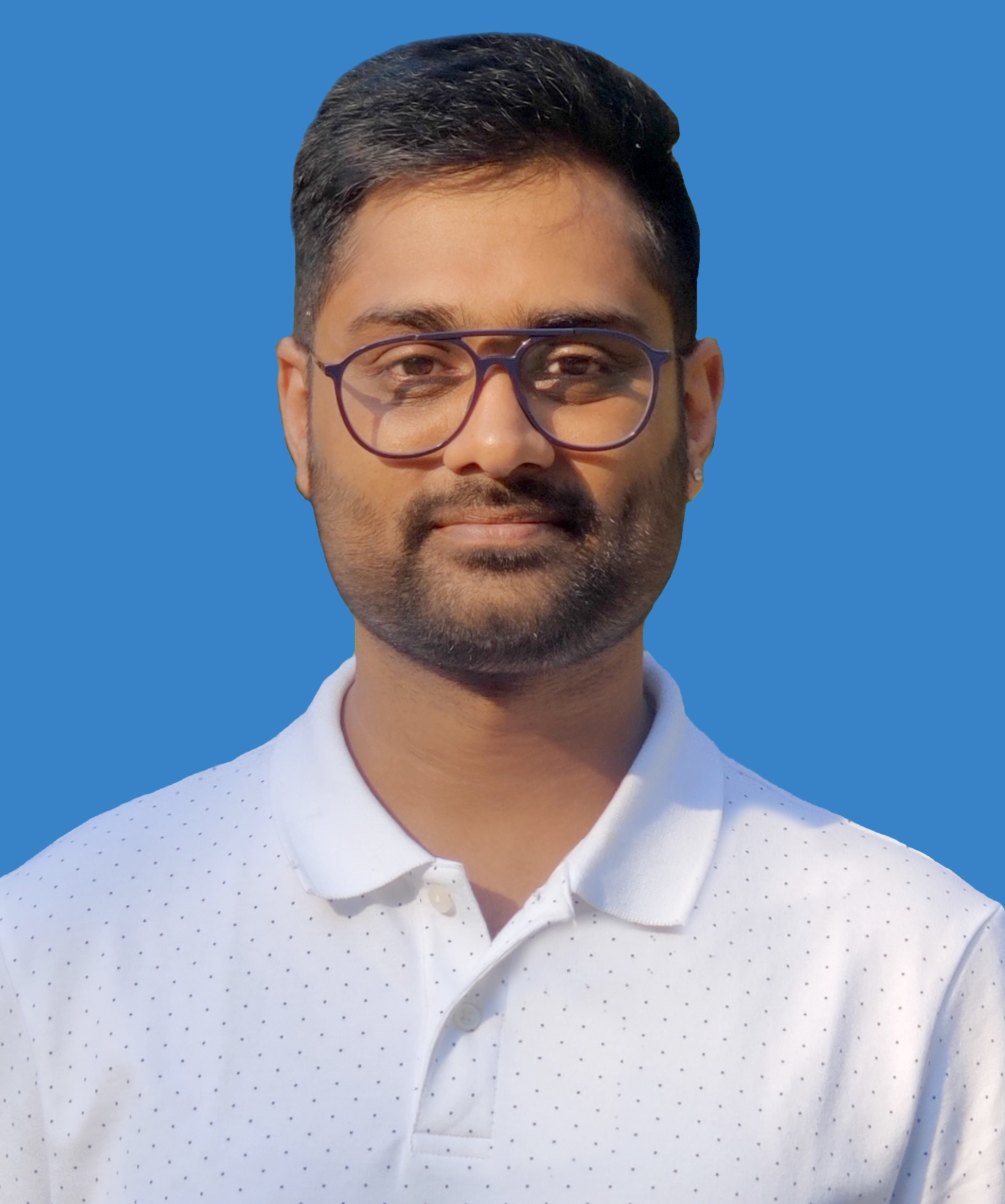 I am working in an IT company and having 10+ years of experience into Cisco IP Telephony and Contact Center. I have worked on products like CUCM, CUC, UCCX, CME/CUE, IM&P, Voice Gateways, VG224, Gatekeepers, Attendant Console, Expressway, Mediasense, Asterisk, Microsoft Teams, Zoom etc. I am not an expert but i keep exploring whenever and wherever i can and share whatever i know. You can visit my LinkedIn profile by clicking on the icon below.
"Everyone you will ever meet knows something you don't." ― Bill Nye