DOT/TRAI Regulations in India – OSP
DoT / TRAI / OSP – VoIP PSTN Regulations in India
It's been quite a long time since my last post. I am writing this article as on 19th March 2020 and the provided information may become out of date when you are reading this article in future provided that there has been some amendments made by TRAI. I am writing topic related to DoT/TRAI and OSP. The information present on this article may not be 100% accurate and this is provided as per my understanding and as per the information available on the web. I would request the viewers to post their comments based on their understanding or correct me if i have misunderstood anything. 
What is the role of TRAI and DoT?
Telecom Regulatory Authority of India (TRAI) and Department of Telecommunications (DoT) are two different entities and have different functions to do.
TRAI is an autonomous statutory body, is a regulator and works independent of Govt. of India. It provides recommendations, regulations, quality of services, interconnection issue. TRAI is the sole authority in fixing tariffs and rates for telecom services. It basically regulates the policies of Telecom sector including private and govt. sector such as Jio, Airtel, Vodafone, BSNL etc.
DoT under Ministry of Communications is a department of Govt. of India. All operators need to obtain a license from DoT before providing service to subscribers. All service providers are bound to adhere to the license conditions. 
VoIP and PSTN regulations in India
As per DoT,  it is highly prohibited mixing and merging of Public Switch Telephone Network (PSTN) and Voice over IP (VoIP) calls in India because it is a revenue loss for the service providers. So, no call routing should happen which is not in the interest of PSTN service provider with respect to toll bypass. TRAI regulates that IP to PSTN calls are not allowed as long as it bypass the toll otherwise it's allowed.
What is allowed?
Call between two VoIP Phones in the same region or different geographical locations are allowed. (IP to IP).

Example:

Let's say there are offices in Bangalore, Delhi, Mumbai. Calls made from IP Phone to IP Phone between these three locations are allowed.

Let's say there are offices in Bangalore, Delhi, Mumbai, New York, Sydney, Germany etc. Calls made from IP Phone to IP Phone between these locations are allowed as long as calls are originated from IP and terminated to IP.



Calls from VoIP Phone to PSTN gateway in same geographical region is allowed. 

Example:

Let's say there are offices in Bangalore and Delhi. Calls made from Bangalore to Delhi as a PSTN call, the call should originate from Bangalore PSTN gateway (within office) and terminate to Delhi PSTN gateway (within office). Each site should have a local PSTN gateway.

For incoming calls to Bangalore PSTN gateway must be routed to an IP Phone within the office premises likewise for Delhi.
What is disallowed?
A call that is passed through PSTN gateway and it connects directly using WAN to a VoIP phone in different geographical region.

Example:

Let's say there are office in Bangalore and Delhi. You want to reach out to a person in Delhi on his cell phone. So, from Bangalore you will need to dial the cell phone number of the person whom you would like to reach and the call has to be originated from Bangalore local PSTN gateway. The call should NOT go over WAN to Delhi and use Delhi's local PSTN gateway.

Let's say there are offices in Bangalore and New York. Calls made from Bangalore IP Phone to New York IP Phone (WAN) and then try to use or extend the call using New York's local PSTN gateway is not allowed. 
What is OSP?
A Company providing "Application Services" is said to be an Other Service Provider (OSP).  So in short if any application services are getting delivered over telephony system, you need an OSP license. There are various types of Application Services, such as:
Tele-banking 
Tele-medicine
Tele-education
Tele-trading
E-Commerce
Call Centre
Network Operation Centre (NOC)
Other IT Enabled Services
If any of the above services are being offered by any company by using telecom resources provided by authorized telecom service providers, the company needs to obtain a license.
OSP Centre – OSP Centre means the infrastructure at a location in India used by the OSP for providing the Application Services.
Point of Presence – (POP) is a location where OSP places equipment to act as an extension of OSP Centre for collecting and carrying the telecom traffic related to Application Services.
Hot sites – It means a standby OSP Centre either of the same company or of the third party duly registered with DoT, which is continuously updated and is ready to takeover the operations of the working OSP centres in case of any disaster or failure.
Types of OSP license?
Domestic OSP License – This type of license is required when calling is only within India. In this license, international calling is not allowed. So in short, application services is provided within national boundaries.
International OSP License – This type of license is required when the calling is outside India. In this license, domestic calling is not allowed. So in short, application services is provided beyond national boundaries.
Domestic and International OSP License – This type of license is required when calling includes both, International and Domestic. 
Who can Obtain OSP License?
The company who is looking to obtain a OSP Registration in India has to be a Private Limited Company or a Limited Liability Partnership (LLP).
Work from Home OSP?
The agents who are working from home are called OSP extended Agents. 
The company has to pay a security deposit of Rs. 1 Crore for each registered location of the OSP from which Work From Home is extended.
The agent at home shall be treated as 'Extended Agent Position' of the call centre and interconnection is permitted through authorized service providers provisioned (secured) VPN (PPVPN) which have pre-defined locations, i.e. home of the agent and OSP centre as the VPN end-user sites. Over and above PPVPN, the OSP may use its own security mechanism like authentication, authorization and accounting at the same call-centre from which the connectivity has been extended to the home agent.
For obtaining permission from the DoT for Work From Home, the OSP shall submit complete details of Extended Agent Position(s) like the name & complete address, connectivity along with the name of the service-provider etc. as per the application form. All logs of the activities carried out by the extended agent should be maintained for one year. The IP addresses assigned on the VPN & the OSP centre in this regard should also be maintained for each extended agent position and should be produced whenever required by the DoT.
The Authority shall have the right to carry out periodic/surprise inspections of such establishments.
More details can be found at DoT official website. Click here to download the information.
Note: This article may not be 100% accurate and the data is provided as per the understanding of the writer and articles available over web. It is always recommended to seek legal opinion and consult with a Consultant / DoT with your required Diagram and call flow and get an approval. We are not recommending or suggesting anything which would break the law, we are just providing the information based on our understanding.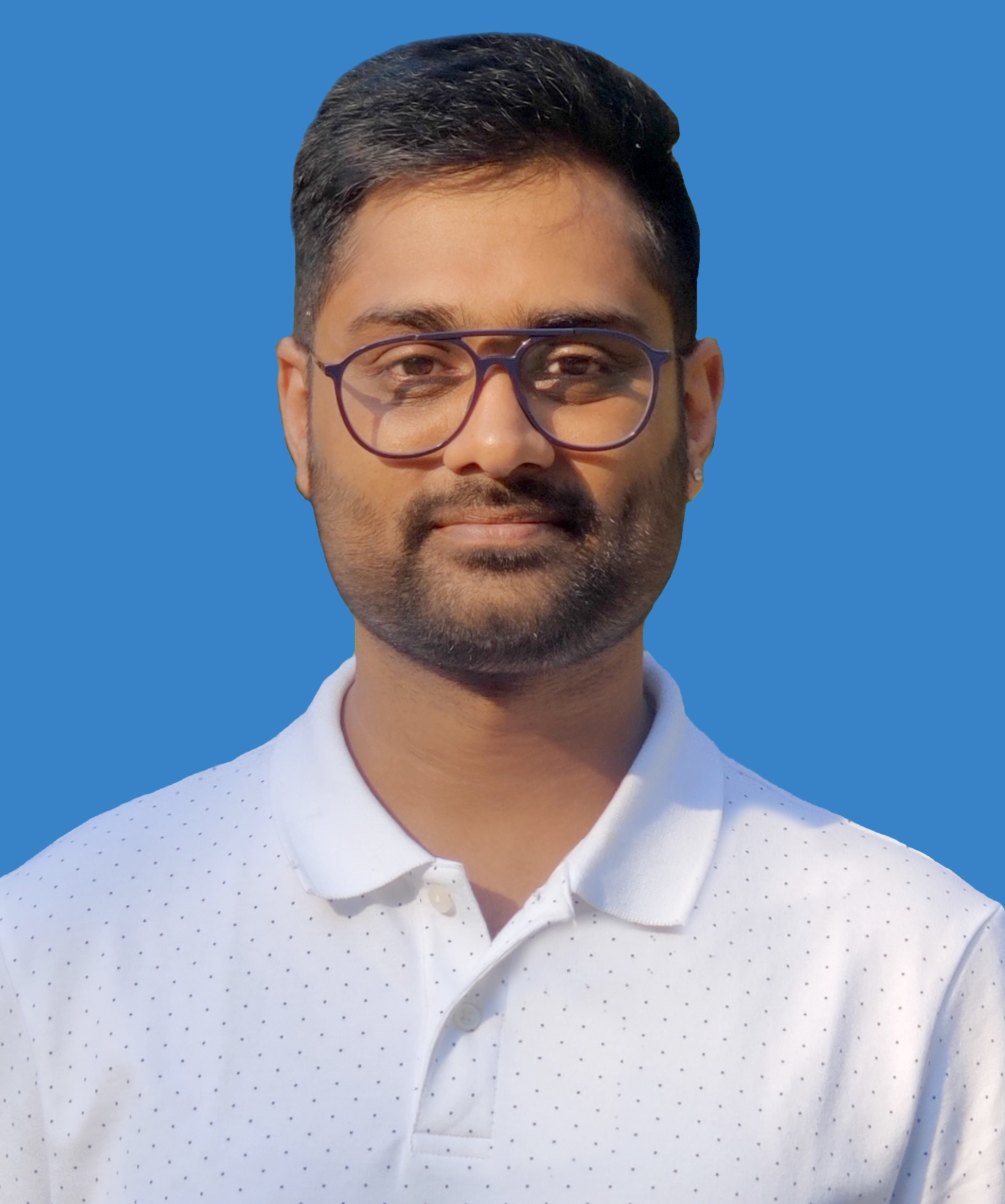 I am working in an IT company and having 10+ years of experience into Cisco IP Telephony and Contact Center. I have worked on products like CUCM, CUC, UCCX, CME/CUE, IM&P, Voice Gateways, VG224, Gatekeepers, Attendant Console, Expressway, Mediasense, Asterisk, Microsoft Teams, Zoom etc. I am not an expert but i keep exploring whenever and wherever i can and share whatever i know. You can visit my LinkedIn profile by clicking on the icon below.
"Everyone you will ever meet knows something you don't." ― Bill Nye