CUCM/CUC – Tweak Maximum Number of Rows Per Page
CUCM or CUC – Tweak Maximum Number of Rows Per Page
Sometimes we urge to see the maximum number of configuration to be presented in CUCM but there is a limit that configuration can be shown between 50 to 250 devices per page. For example – There are 1500 IP Phones configured in Cisco Unified Communications Manager and we can see maximum of device up to 250 in 1 Page and to see another set of 250 IP Phones, we need to move to next page. We can't see all the 1500 IP Phones in one single page. To view more than 250 devices in single page, you can tweak using the below.
Let's tweak it with below given example – 
We have a Cisco Unified Communications Manager which has 1122 devices configured.  Now we can see that only 50 IP Phones can be displayed.


Now let's change the value from 50 to 250 and see if the maximum value of configuration to be shown changes to 250.


Now let's tweak and see all 1122 records in a single page. Check below.


Yay! We can see all 1122 records in one single page.
Now the question is that, how did we do that? The Answer is –
Once you login to Cisco Unified Communications Manager > Go to Device > Click on Find
Change the value of Rows per page from 25 (Default) to any value like 50, 100, 150, 200 or 250.  We will change it to 100.
As soon as the value is changed, the page will be refreshed
Now look at the URL and you will find the url link similar to – https://x.x.x.x/ccmadmin/phoneFindList.do?lookup=false&multiple=true&rowsPerPage=100&pageNumber=1
Now you need to change the value from rowsPerPage=100 to  rowsPerPage=1122 and hit enter.
Now you will be able to see all the 1122 records in one single page.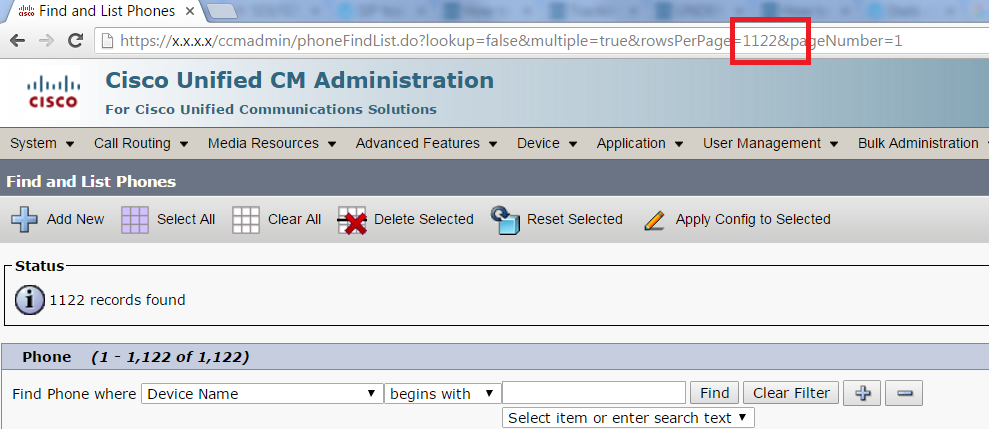 It's simple but very useful trick.
Note: If you tweak the rows per page parameter above 250 rows per page, it may spike your hardware resources.
Hope this helps!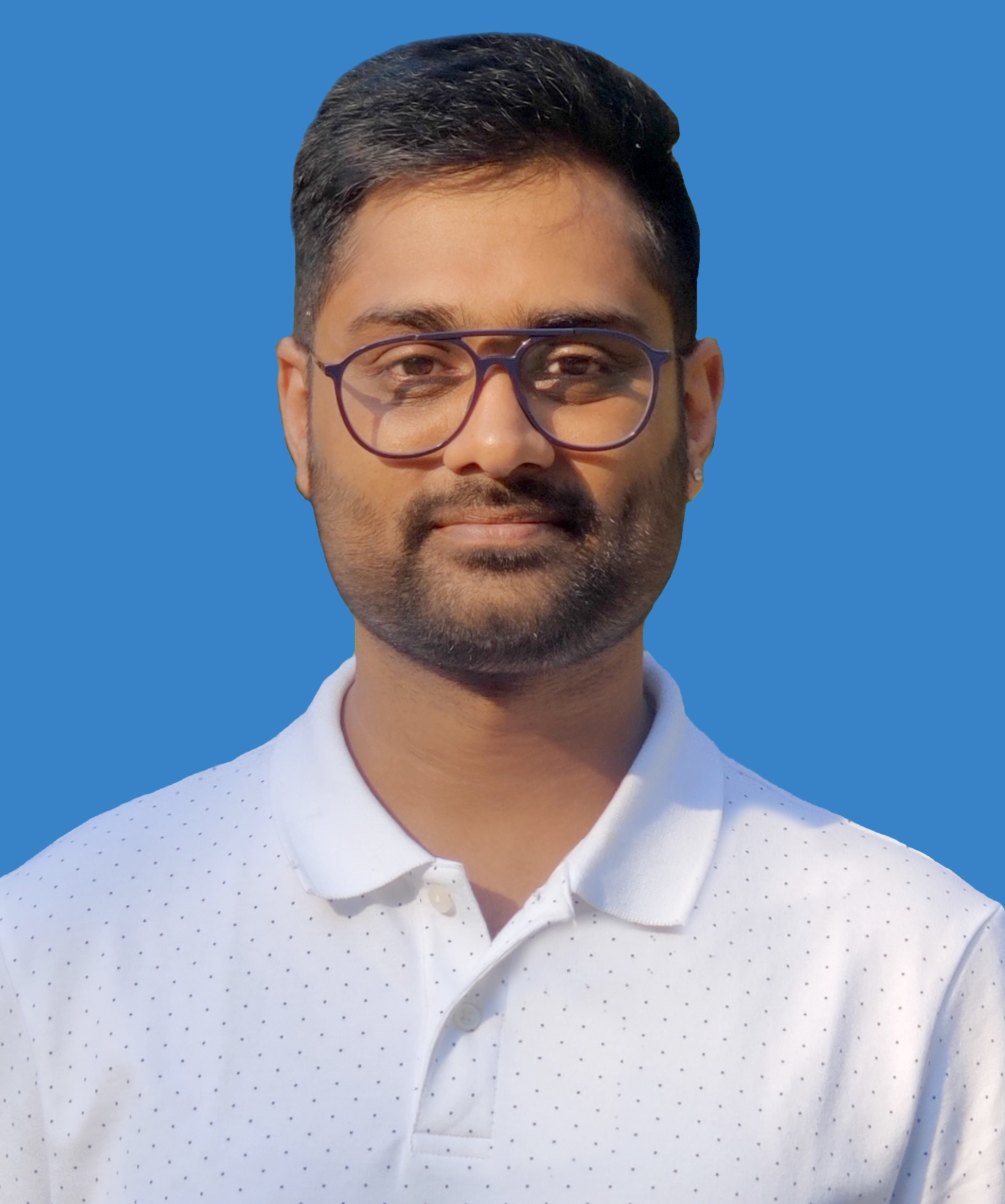 I am working in an IT company and having 10+ years of experience into Cisco IP Telephony and Contact Center. I have worked on products like CUCM, CUC, UCCX, CME/CUE, IM&P, Voice Gateways, VG224, Gatekeepers, Attendant Console, Expressway, Mediasense, Asterisk, Microsoft Teams, Zoom etc. I am not an expert but i keep exploring whenever and wherever i can and share whatever i know. You can visit my LinkedIn profile by clicking on the icon below.
"Everyone you will ever meet knows something you don't." ― Bill Nye