Unified Messaging with Cisco Unity Connection & Office 365
Unified Messaging with Cisco Unity Connection & Office 365
Wish you a very happy new year 2018. I hope you had a great start.
This is my first post in 2018 and i hope to write more articles and share my experience with you.
Today i am going to write an article about "Single Inbox/Unified Messaging with Cisco Unity Connection and Office 365".

Let's get started.
Pre-requisite:
Class of Service – Shared in the below steps
User Template – Shared in the below steps
If LDAP is integrated, need to verify Mail ID field
Check with your customer on Authentication mode, if you do not know, test with Basic, more often Basic is used than NTLM (NT LAN Manager).
Now you need a service account for Authentication between Unity Connection and Office 365 and the service account is required to access user mailbox. This service account must meet following requirements.
Not be member of administrator group

Not have/associated a mailbox

Password set to not expire

Assigned a impersonation role

For more information on the service account creation and assigning roles using GUI, refer the following

https://www.cisco.com/c/en/us/support/docs/unified-communications/unity-connection/118828-config-cuc-00.html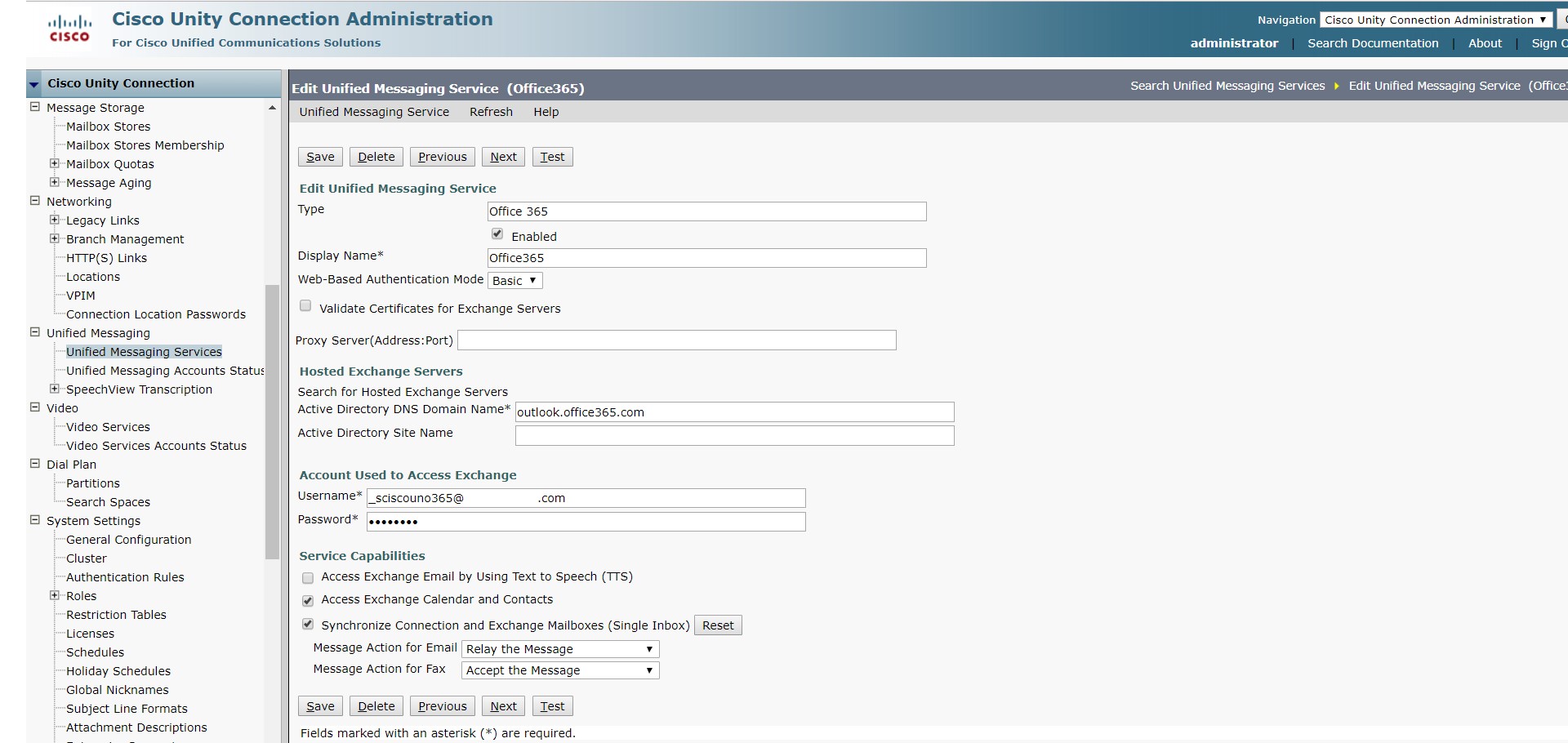 Enabling Class of Service to associate UM Service to user accounts:
If this is a new install, before importing the users, make sure of class of service has been enabled to associate UM service to user accounts.

Go to User Template > Edit > Unified Messaging Accounts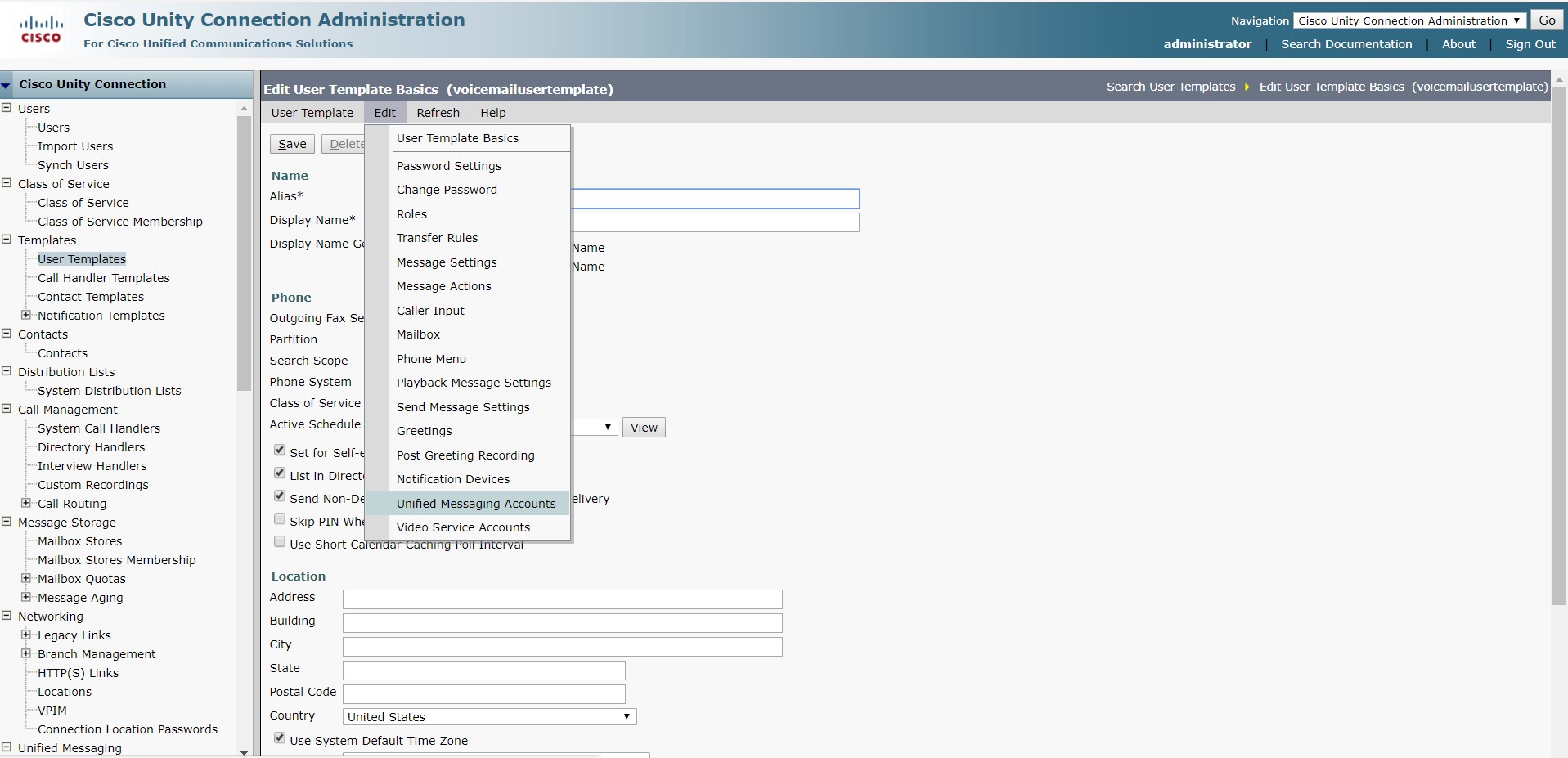 Click on Office 365

Ensure, Use Corporate Email Address box is checked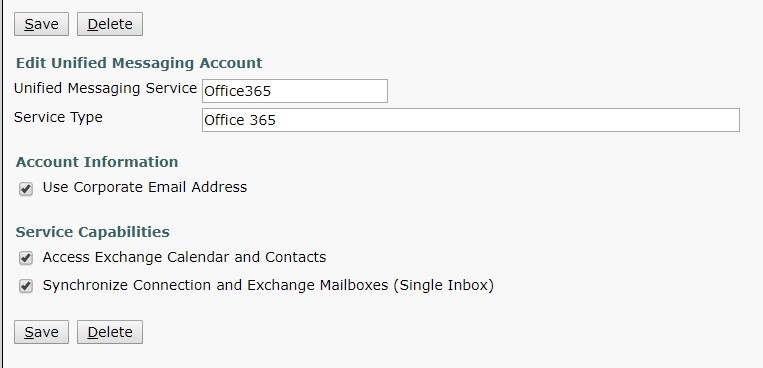 Once the users are imported, click on any user account and navigate as shown
Testing:
Click on Test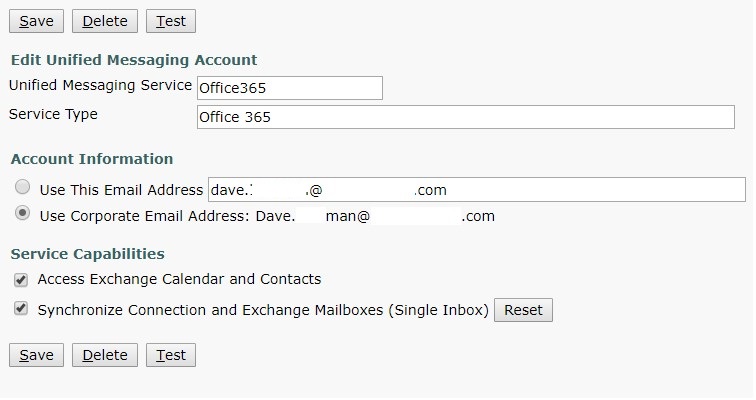 You should be able to successfully connect to mailbox on Office 365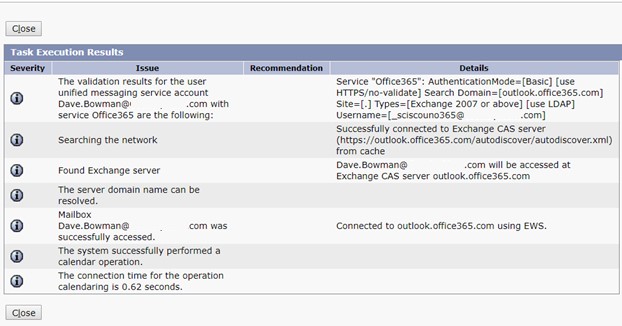 If the users are already imported and UM service is added at a later stage, associate user accounts with UM service using Bulk Edit and perform the following steps to test.
Navigate to Unified Messaging > Unified Messaging Accounts Status.

Login and Verify Mailbox:
Login to the mailbox and verify

Hope this helps!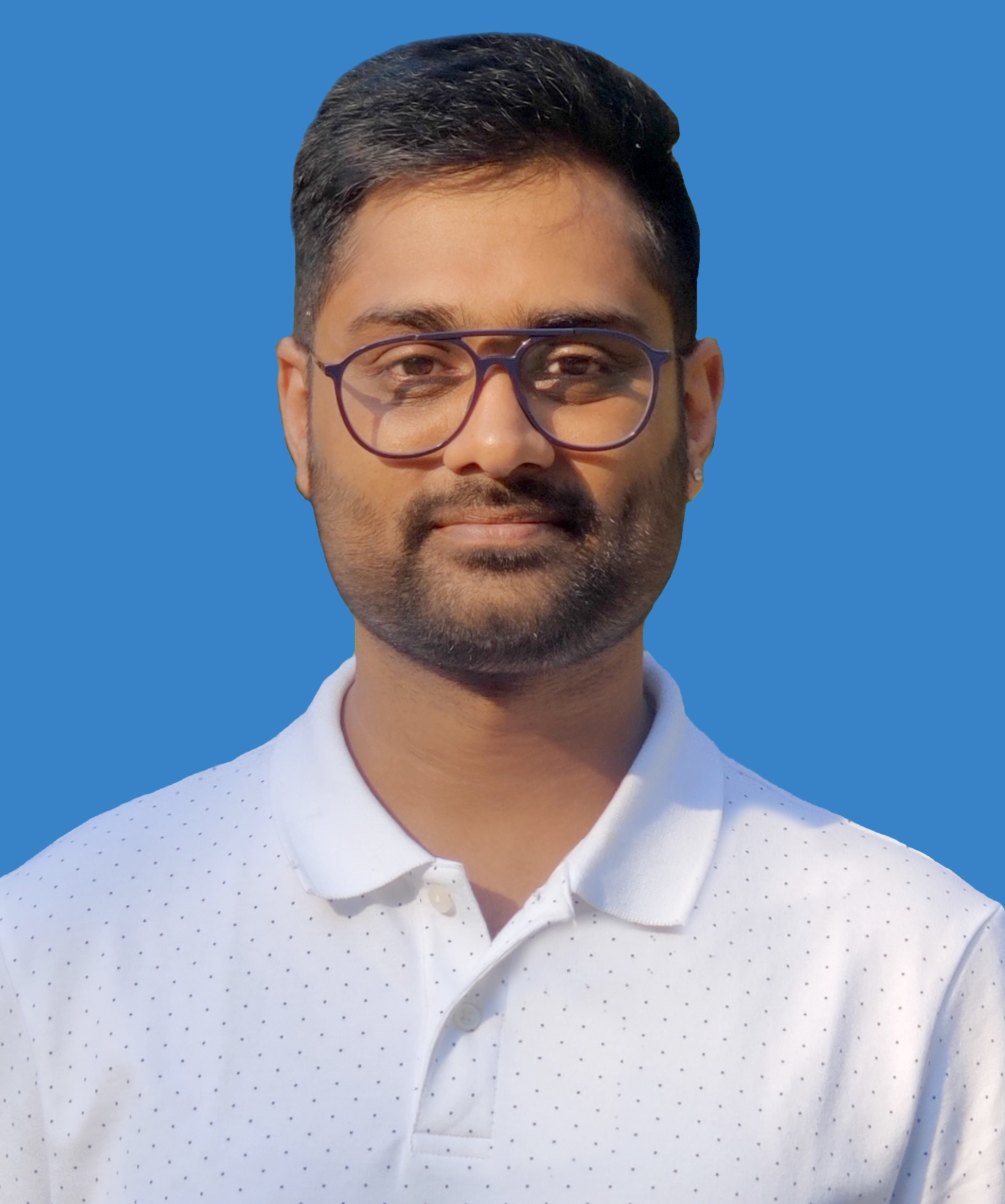 I am working in an IT company and having 10+ years of experience into Cisco IP Telephony and Contact Center. I have worked on products like CUCM, CUC, UCCX, CME/CUE, IM&P, Voice Gateways, VG224, Gatekeepers, Attendant Console, Expressway, Mediasense, Asterisk, Microsoft Teams, Zoom etc. I am not an expert but i keep exploring whenever and wherever i can and share whatever i know. You can visit my LinkedIn profile by clicking on the icon below.
"Everyone you will ever meet knows something you don't." ― Bill Nye