Convert Cisco CDR EPOCH Date and Time
Convert Cisco CDR EPOCH Date and Time
In part 1, we have seen the configuration and creation of the CDR Report. Now lets go more deeper and further.
In Part 1, did you realize that the CDR Report which was shown, the time was in Unix EPOCH time format. Now to convert it in readable format, you need to do the following.
Let us take again the previous report were the time was not converted in readable format.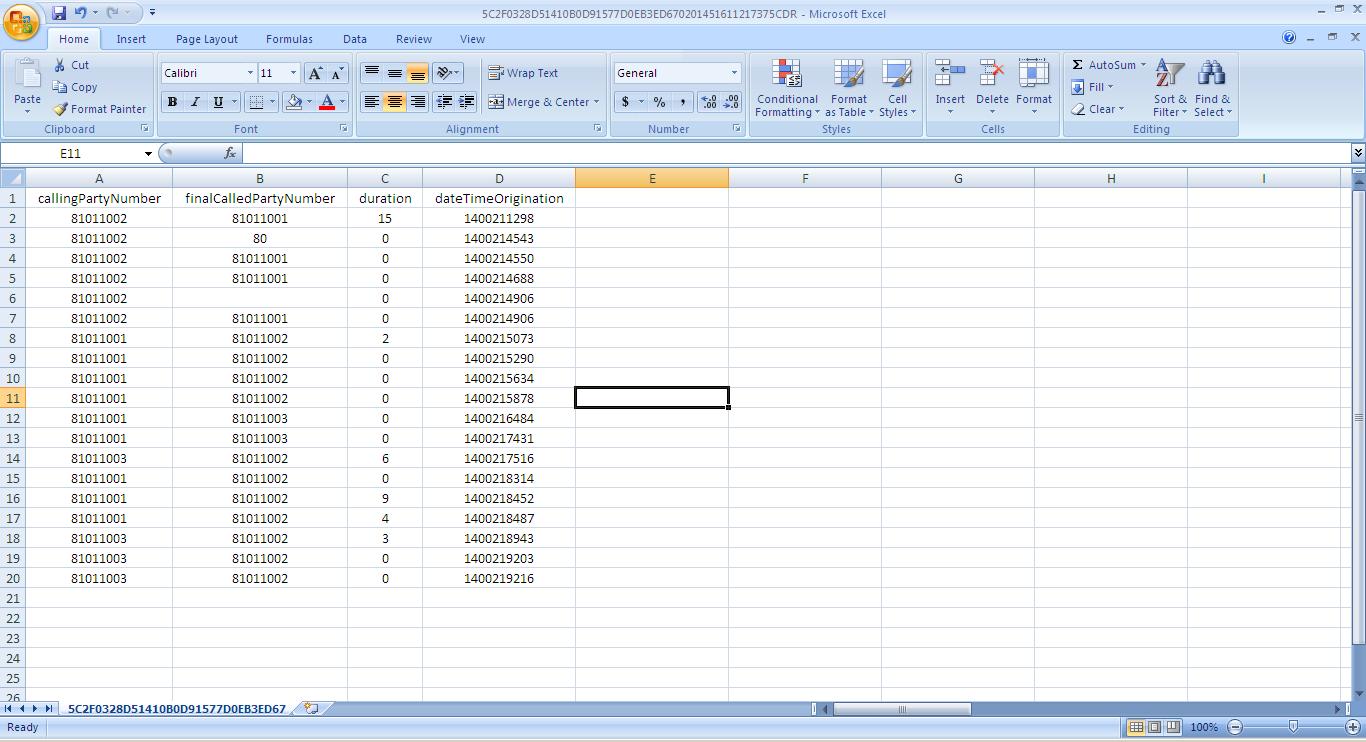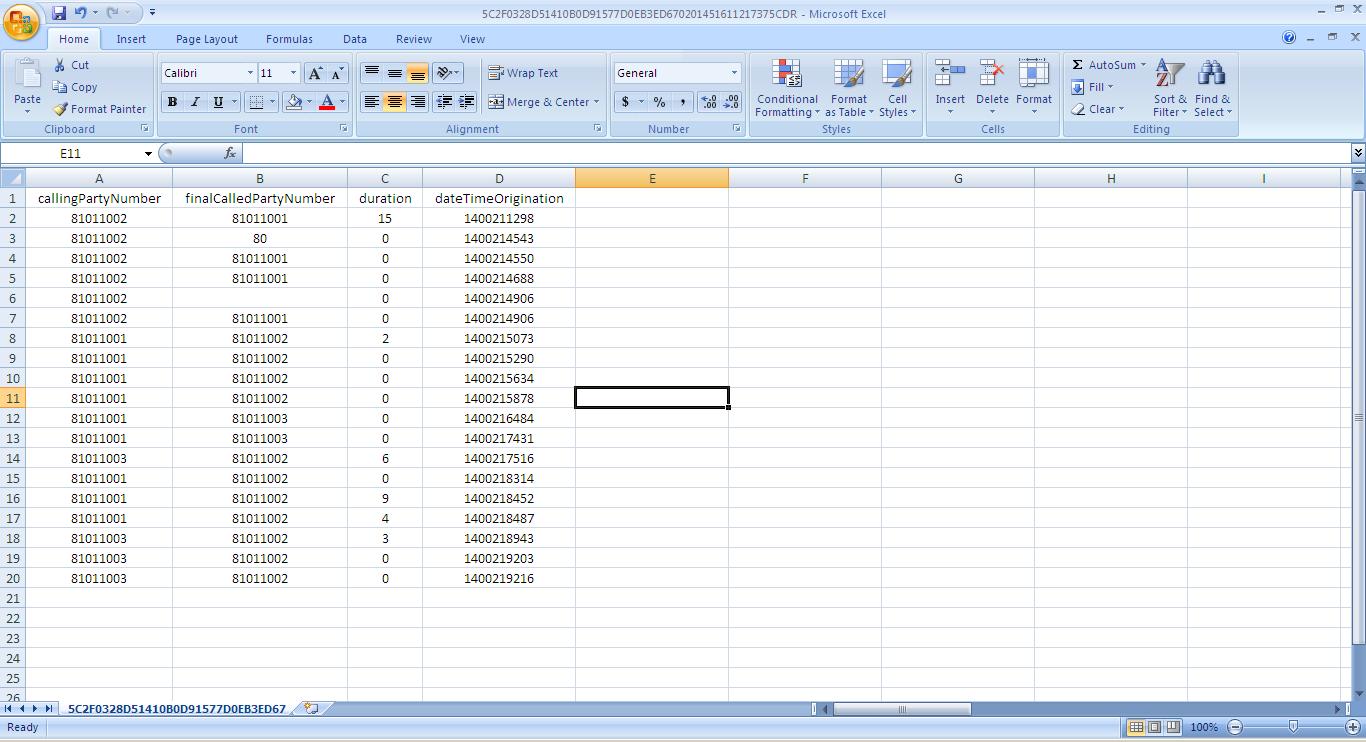 Go to Column E and Enter the row E1 as Date and Time
Go to Column E and enter the following formula in E2    =D2/86400+DATE(1970,1,1)    and drag E2 till E20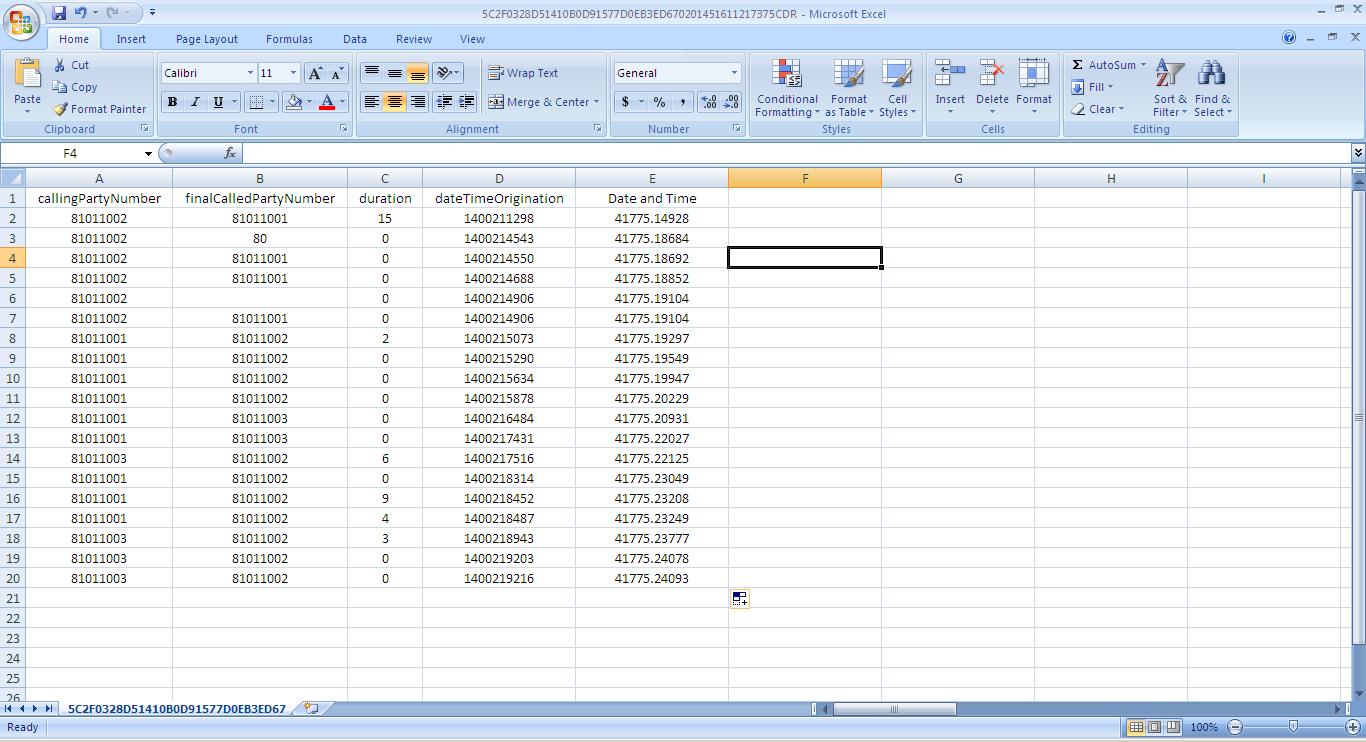 Select Column E and Right Click and Select Format Cells
Select Date
Select appropriate Sample based on your requirement, i would like to select MM/DD/YY HH:SS
Click on OK and here you go. You have now converted the Time successfully.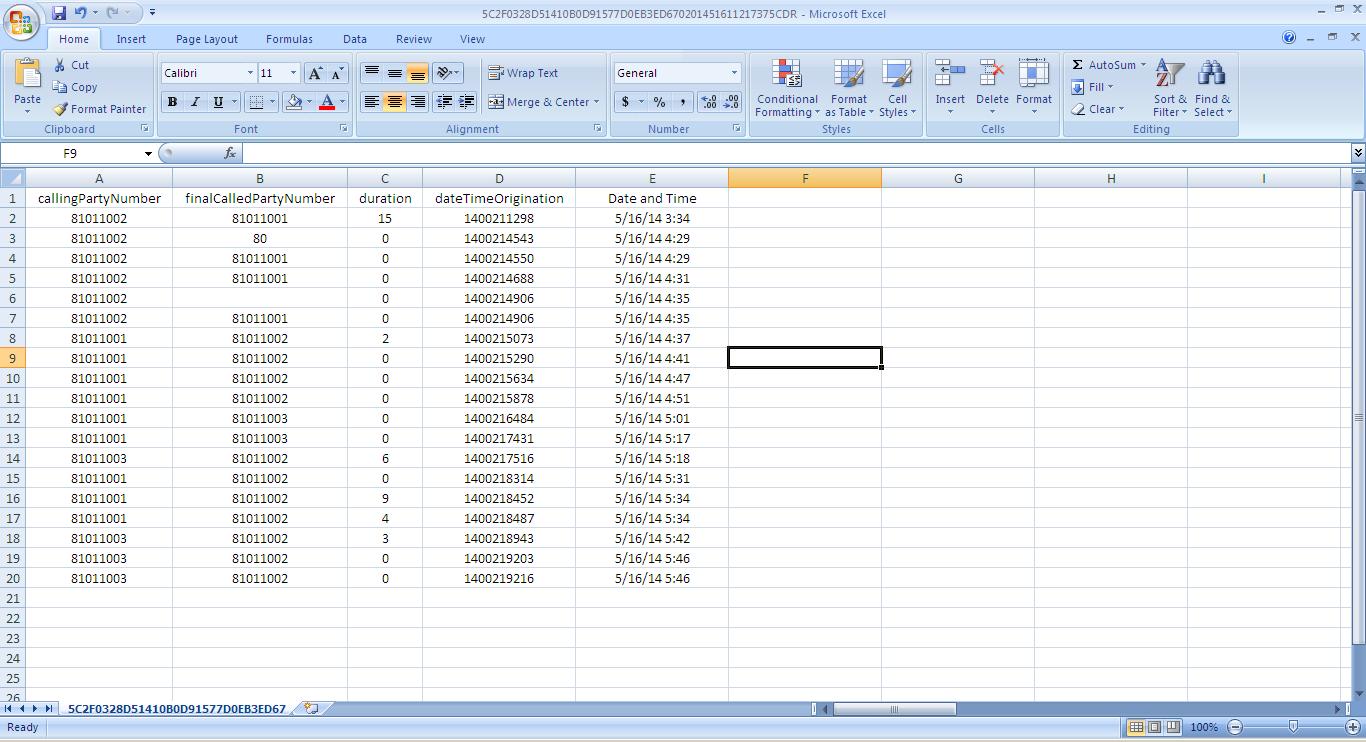 Note: – The above time format is given in GMT Format. If you want to convert the timezone in your local format, please follow the below chart.
For example :- If you need to convert the time from GMT to IST the formula would be
=(((D2+(19800))/86400)+25569)

How i calculated the above?
IST Time would be GMT +5:30
Now convert 5 hours + 30 minutes in minutes= 330 minutes
Now convert 330 minutes in seconds = 330*60 = 19800 seconds
Follow the below chart.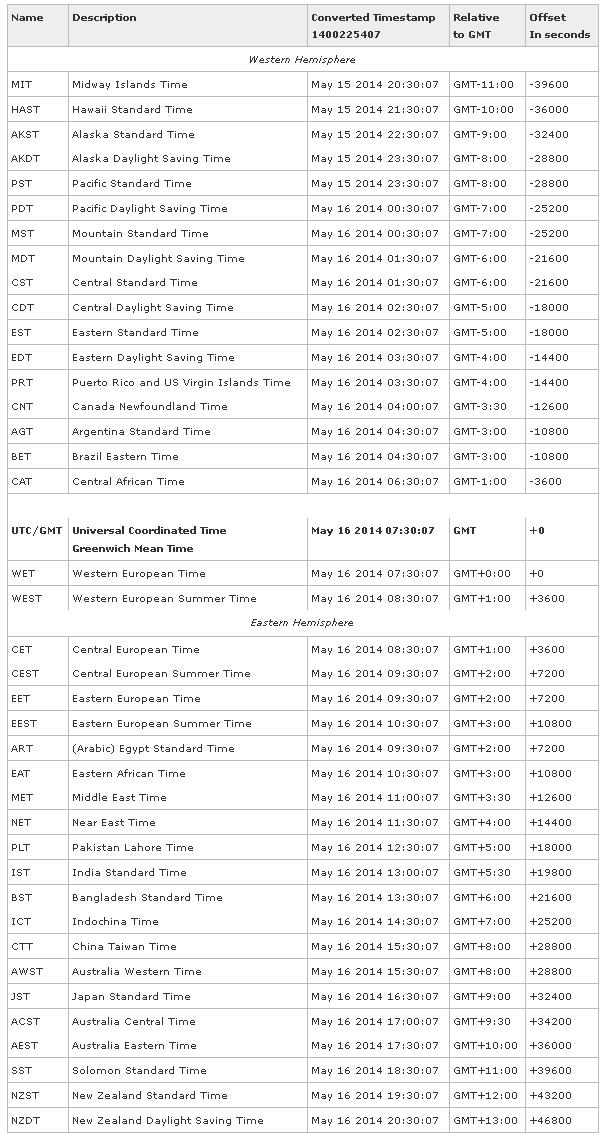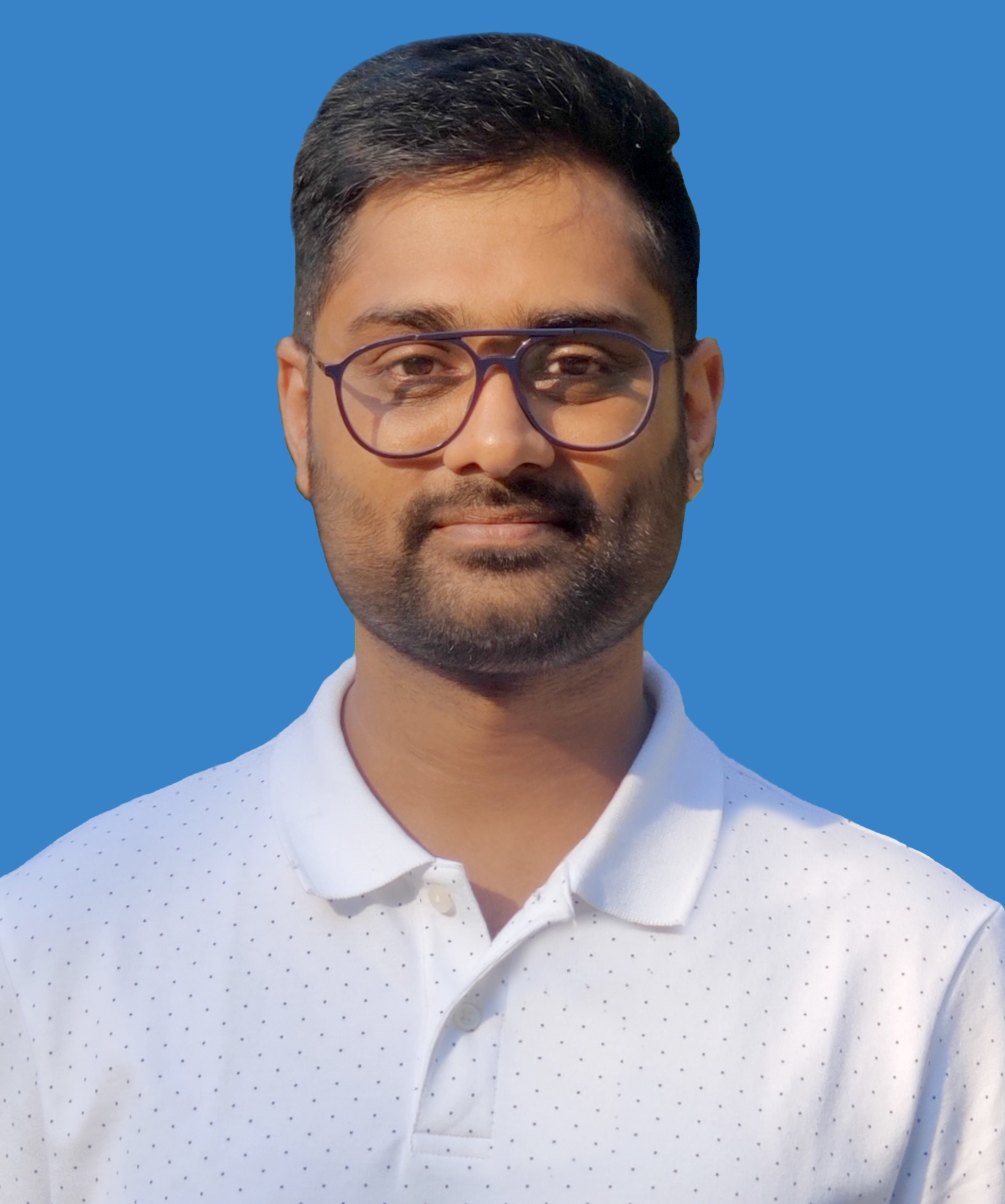 I am working in an IT company and having 10+ years of experience into Cisco IP Telephony and Contact Center. I have worked on products like CUCM, CUC, UCCX, CME/CUE, IM&P, Voice Gateways, VG224, Gatekeepers, Attendant Console, Expressway, Mediasense, Asterisk, Microsoft Teams, Zoom etc. I am not an expert but i keep exploring whenever and wherever i can and share whatever i know. You can visit my LinkedIn profile by clicking on the icon below.
"Everyone you will ever meet knows something you don't." ― Bill Nye