vCenter 5.1 Timed waiting for vpxa to start
vCenter 5.1 Timed waiting for vpxa to start
Recently, i installed vCenter 5.1 in Lab and tried to connect ESXi host with vCenter but got an error "A general system error occurred. Timed waiting for vpxa to start."
I restarted Network Management Agents and re-initiated the host connection again but no luck. Thereafter, i found that ESXi 5.5 hosts can connect to VMware vCenter Server version 5.5 and above versions.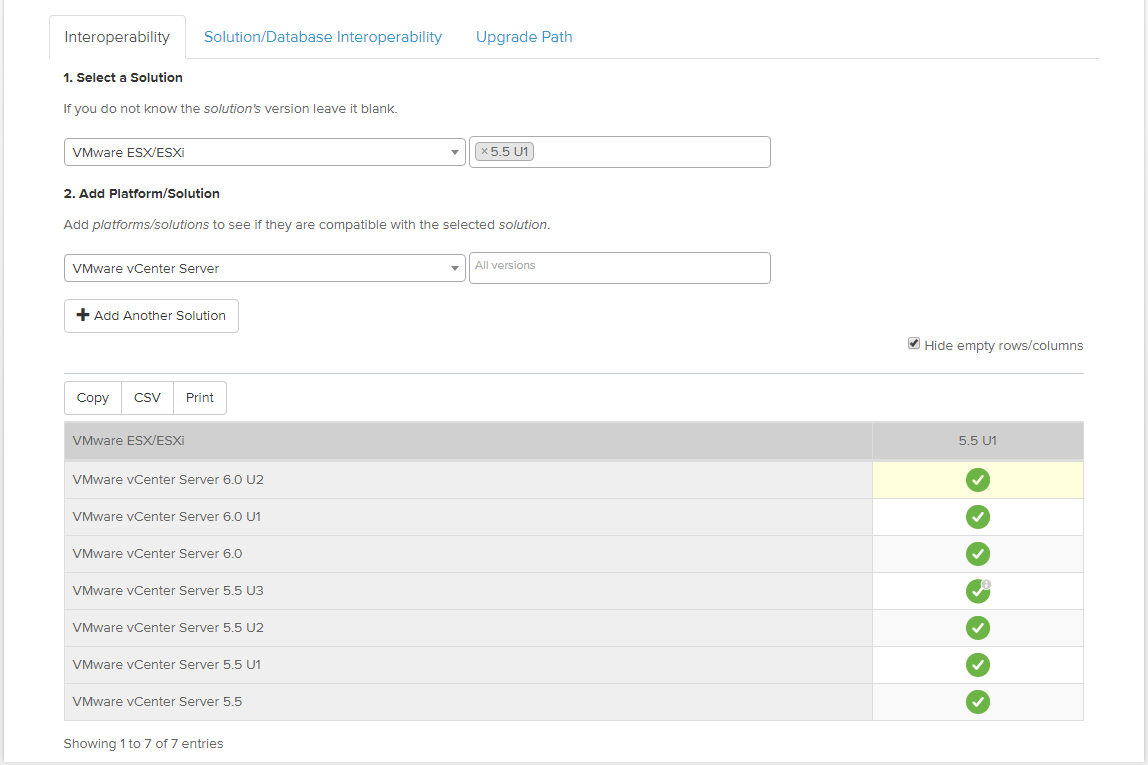 You can check VMware Product Interoperability Matrixes for compatibility check.
http://partnerweb.vmware.com/comp_guide2/sim/interop_matrix.php
Note: There might be other reasons as well which could throw the above error. But in my case, changing the version has fixed the issue.
Hope this helps!!
Published by Team UC Collabing