Deploy OVF from Datastore
Deploy OVF from VMware ESXi Datastore
If you have followed my last post, by now you must be aware on how to Import OVF file from our Local System/Server or how to Export OVF file to our Local System/Server. If you would like to Deploy the OVF file from Vspher's Datastore, then you can follow the below steps.
Launch browser and type Vsphere's IP Address.     https://X.X.X.X/folder     (Replace X.X.X.X with Vsphere's IP Address)
Enter root credentials when prompted.
Click on ha-datacenter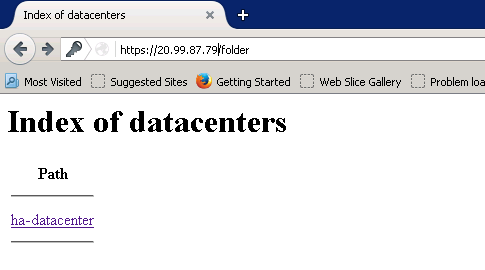 Click on the Datastore and Folder where your OVF files are located
Right click on the Filename.OVF and click Copy Link Location  (Filename will depend on the OVF you exported earlier)

Login to the Vsphere using Vsphere Client
Click on Deploy OVF Template
Deploy from a file or URL > Paste the URL link that you copied earlier in the above step
Click on Next
Follow the Wizard and select the options accordingly (how would you like the VM to be deployed)
Click on Finish
That's all !! This is how you import Virtual Machines using OVF from Datastore.
Published by Team UC Collabing