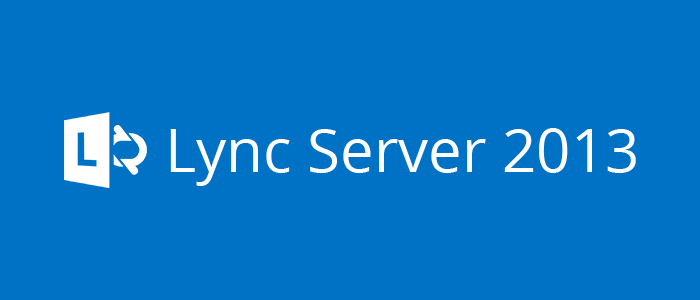 Lync 2013 is a unified communications (UC) platform that integrates common channels of business communication and online meetings, including instant messaging (IM), presence, voice over IP (VoIP), voicemail, file transfers, video conferencing, web conferencing and email.
Recently i have started learning about Lync Server 2013 and i have deployed the same in the lab. I would love to share the detailed step by step procedure to install and configure Lync server 2013.
I would be breaking down the installation and configuration steps in small posts as the installation & configuration of Lync server from scratch is huge. 
Here is the breakdown of the post(s).
To demonstrate Lync Server 2013 in our lab, we will be using 4 Virtual Machines.
Domain Controller Server/Certificate Authority Server
(Windows 2012 R2, 60GB HDD, 2GB RAM)
Lync Server 2013 Server
(Windows 2012 R2, 60DB HDD, 8GB RAM)
Client-PC1
(Windows 7, 40GB HDD, 2 GB RAM)
Client-PC2
(Windows 7, 40GB HDD, 2 GB RAM)
Prerequisites:
Install Windows 2012 R2 on Domain Controller Machine and Lync Server 2013 machine.
Install Windows 7 on Client-PC1 and Client-PC2.
Install Lync Client on Client-PC1 and Client-PC2.
Download and Install Silverlight on Lync Server 2013 Server. Click Here
Step by Step Lync Server 2013 Installation & Configuration
was last modified:
August 2nd, 2018
by
(Visited 56 times, 1 visits today)